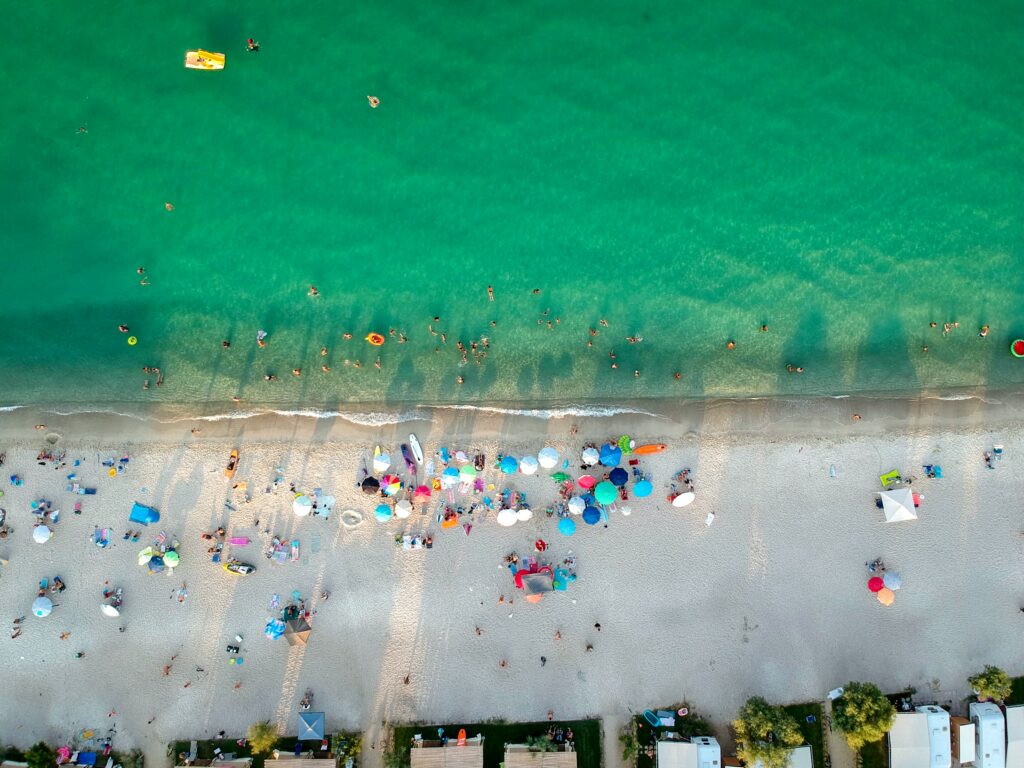 Akti Kalogrias Beach
The beach Akti Kalogrias is easily accessible by car. It is a beautiful and child-friendly sandy beach. The clear water, the turquoise blue color, go far into the sea. In the low season, the beach is an absolute insider tip and almost deserted. For many visitors, Akti Kalogrias is the most beautiful beach of Chalkidiki.
However, there is little shade on the beach of Akti Kalogrias, so it is best to bring your own sun protection in the form of an umbrella or other means of shade. If you do not want to expose yourself or the children completely to the sun. The enchanting spot of Akti Kalogrias is also a great place for diving.
Platanitsi Beach
Platanitsi Beach is located near Sarti, at the camping site "Platanitsi Camping". The beach is accessible by car, lifeguards, and a beach bar are on site. As a beach bar guest, you can use sun beds and umbrellas for free.
Platanitsi Beach is a very special place with a beautiful preserved coral reef. You can do wonderful diving here and combine Platanitsi Beach with a day trip. The water is very clean, and the beach has the blue flag. It is the absolute paradise in the low season with a breathtaking view, an exotic feeling and white sandy beach. From Sarti the beach is about 10 minutes away and our second destination for dream beaches on sithonia.
Lagomandra Beach
A breathtaking piece of Chalkidiki and one of our three dream beaches on sithonia ! Extremely clear water and a beautiful sandy beach invites visitors here to swim in a small paradise. There is a wide range of leisure activities waiting for you, there is a diving center, a boat rental and some cozy places to eat.
This beach also has the blue flag, as well as lifeguards. The beach café at Lagomandra Beach offers free umbrellas and sunbeds to the sun-seeking visitors. There are no deep waters, it is a shallow and child-friendly beach with many water sports facilities. From Neos Marmaras, Lagomandra Beach is only 12 minutes away by car, so both beaches can be visited in one day.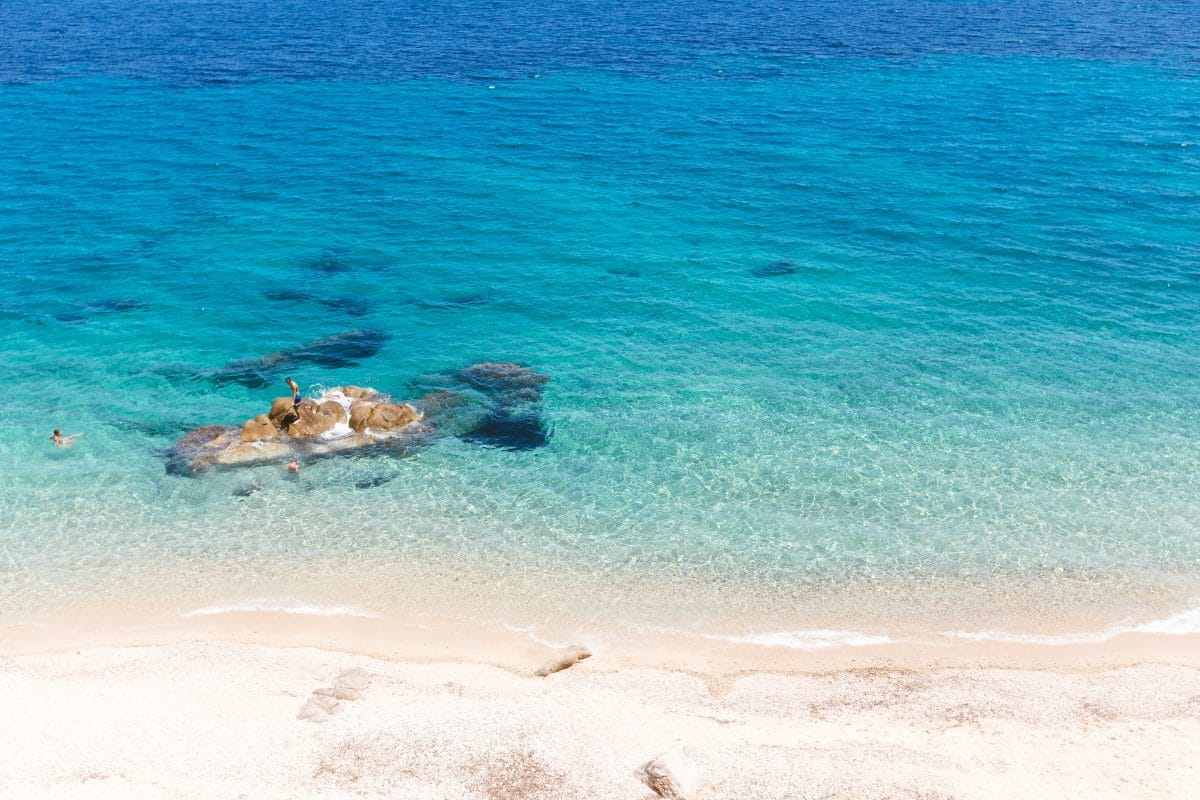 Did you like our insider tips about our 3 Dream Beaches on Sithonia?
Are you looking for more sights and insider tips to make your vacation on the Chalkidiki Peninsula an unforgettable experience? Then we recommend you this page about the top destinations and places to see.