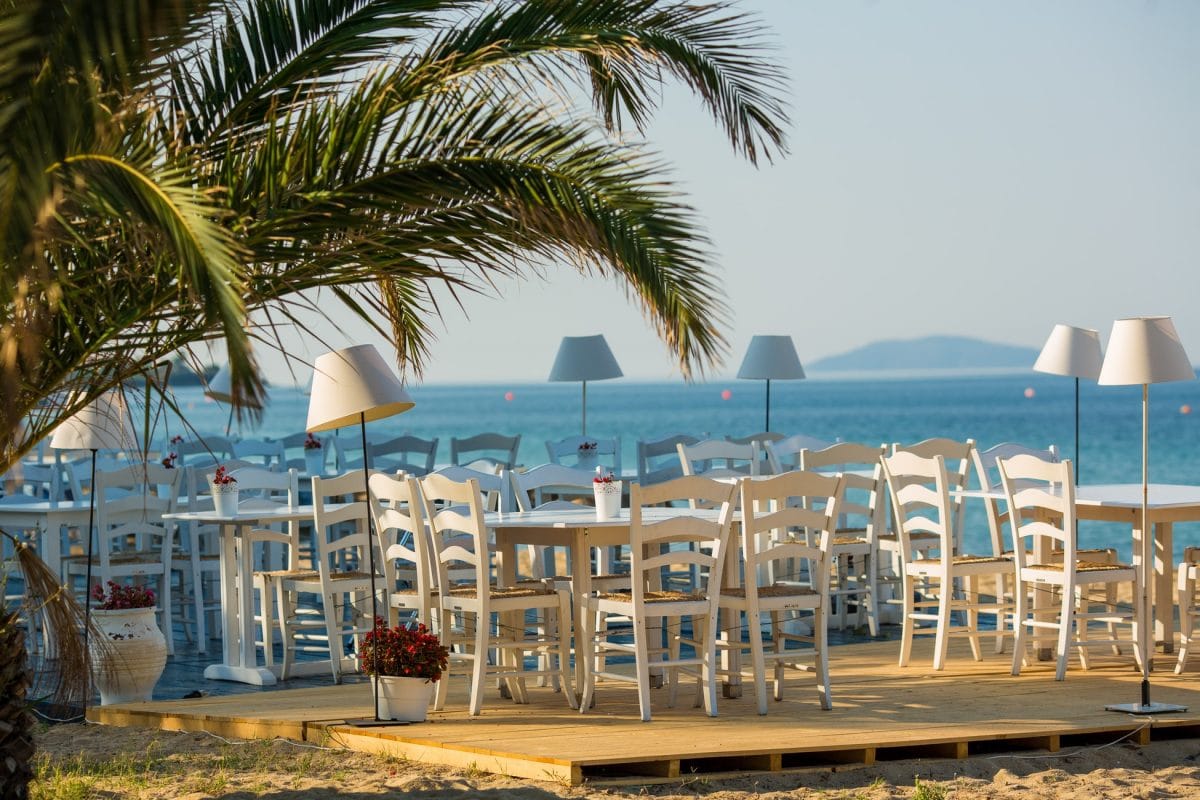 Sithonia Peninsula is one of the three peninsulas that make up the Chalkidiki region in northern Greece. It is the middle and largest peninsula of the three, and is known for its sandy beaches, secluded coves, and lush vegetation. The Sithonia Peninsula is a popular vacation spot for Greeks and tourists alike. The peninsula has a lot of different types of beaches, from the long and sandy beaches of Ouranoupoli and Vourvourou, to the secluded coves of Nikiti and Agios Nikolaos.
Activities and recreational opportunities during a vacation on site.
There are also several activities to enjoy on the peninsula, from hiking and biking, to swimming and sunbathing. If you are looking for a relaxing vacation spot, Sithonia Peninsula is the perfect place for you.
Sithonia is the second finger of Chalkidiki and a bit more hilly in nature than the opposite peninsula Kassandra. In the middle of the finger there is a small mountain range with 817 m and coniferous forest, the name is Itamos. In this mountain range there is a small "ghost town" Parthenonas. Sithonia is a beautiful peninsula, especially for nature lovers or hikers.
Top 10 beaches in Sithonia
There are magnificent bays with beautiful sandy beaches. The crystal clear water, which is a shimmering turquoise, invites you to swim and snorkel. These beautiful bays are surrounded by cliffs and rocky outcrops, which makes the landscape interesting.
Some of them are still very secluded and relatively unknown beaches, which you can always find along the coastal road. You can find more testimonials and photos of the most beautiful beaches in our travel report Insider Tip: 3 Dream Beaches on the Peninsula.
Fascinating is also the natural harbor Porto Koufo surrounded by its gigantic cliffs and rocks. The charming fishing villages and the small harbor towns complete Sithonia in their unique way. From the eastern coast, if the weather is reasonably clear, there is a beautiful view of the Athos peninsula with the eponymous mountain of the monk's republic.
Likewise, from the west shore you can see the first finger of Chalkidiki with the peninsula of Kassandra.
Photos and impressions from the peninsula