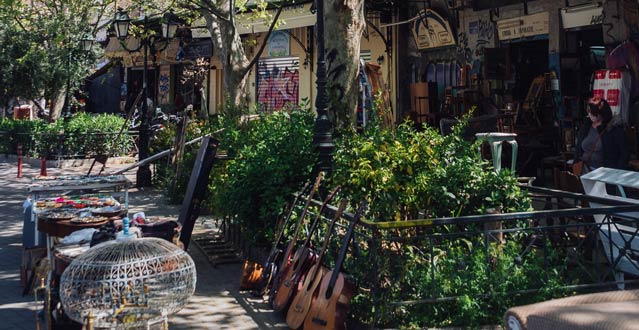 The markets in Chalkidiki are very diverse, colorful and there is a wide variety of goods. Whether farmers markets, weekly markets, or market halls here you can find any kind. In there are for example different market halls with a unique quantity and a huge assortment.
Small charming weekly markets in Chalkidiki
A little quieter and also more rural is the weekly markets and farmers markets in Thessaloniki, the small villages. The market of Neos Marmaras always takes place on Thursdays and offers among other regional specialties, such as honey, olive oil and wines.
The weekly market in Sikiá takes place every Saturday and the market in Nea Moudania on Wednesdays. The richness of the products is very large one finds fruit, vegetables, herbs, tea sorts, fish, olive oil, honey, clothes, shoes and bags, thus a multiplicity of things of the daily need is offered and for everyone something is present.
Not only the goods, but also the beautiful and distinctive ambience of the Greek markets should not be missed, or at least have been there once. The smells, colors and impressions are incredibly beautiful and an absolute experience and one of the top sights on Chalkidiki. From time to time, it can be a little louder on the markets when trading.
The weekly markets of the small villages and towns are among the most popular attractions for every vacationer on the peninsula and must be included in every trip. Learn More: Sights and Places of interest in Chalkidiki.
Weekly Markets at a glance
Nikiti Market: Every Friday (8:30 am to about 1:30 pm), running parallel to the main street, specialties such as fish, olives, olive oil, spices, wine and other delicacies are offered. The Friday market of Nikiti is not overcrowded and not too touristy, because the locals also stock up on things of daily use at the Nikiti weekly market. For tourists, however, souvenirs such as oils, nuts, liqueurs, and other travel souvenirs are offered.
Nea Moudania weekly market, it always takes place on Wednesdays and offers the typical Mediterranean specialties as well as a wide range of clothes and textiles. Many of the merchants also speak German. The market of Nea Moudania is one of the largest on Sithonia and a real sight on the peninsula. The prices are normal to cheap, it is not only aimed at tourists and is also abundantly visited by local Greeks.
Neos Marmaras: The weekly market there always takes place on Thursdays in the morning.
Sikiá market: It always opens on Saturdays in the mountain village and offers fruit, vegetables, wines, and some textiles. The tranquil alleys of the otherwise rather sleepy village fill up in the morning hours and there is a lively hustle and bustle. Prices at the weekly market are usually a bit cheaper than in neighboring Sarti.
Thessaloniki Modiano market hall or Vláli market from Mon-Sat (6:00am-14:00pm): They offer a wide range of delicacies, household items and food as well as souvenirs for visitors to the country.
Pictures and impressions from the weekly markets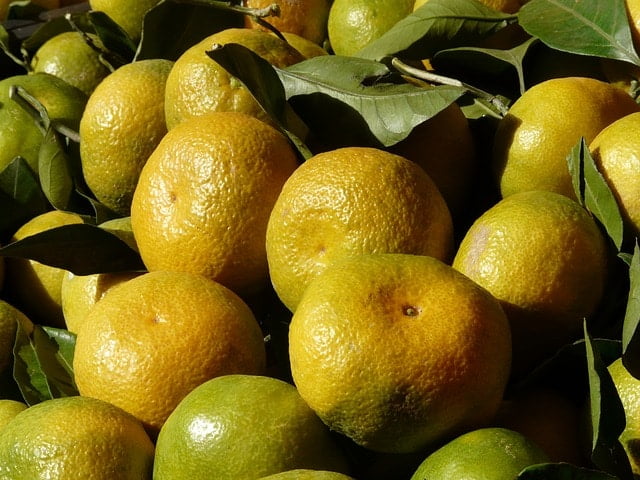 First Photo by Nick Night on Unsplash