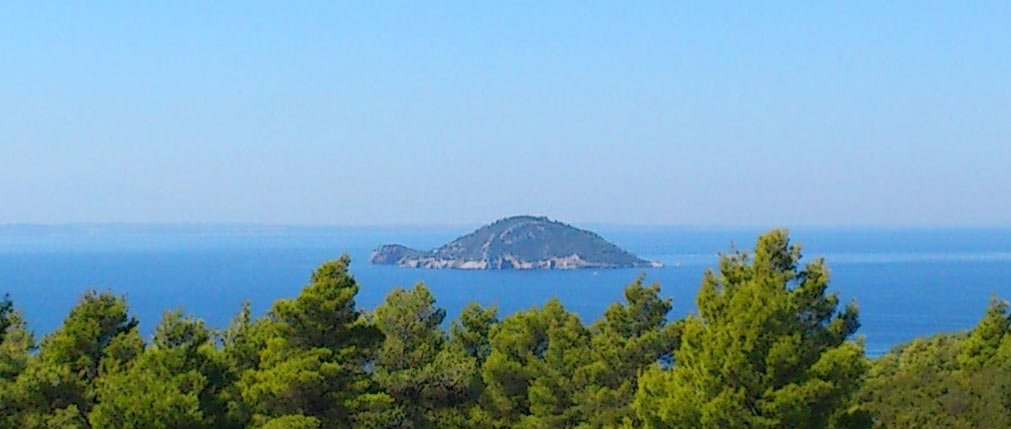 Kelyfos is an uninhabited island and is one of the sights of Chalkidiki. The small island is located about 5 km from Neos Marmaras in the Toronean Gulf. The island is situated between Kassandra and Sithonia, but much closer to the second finger of Chalkidiki. Kelyfos is densely covered with pine and olive trees, the coast of the island is rocky and with cliffs. Kelyfos has the shape of a turtle from a distance, and is therefore known by locals and tourists as Turtle Island.
There are beautiful lagoons there, which invite for diving. Since the diving quality here is good and there are wonderful diving opportunities. Recreational divers often gather at the small diving stations to view the fascinating underwater landscape of the small island.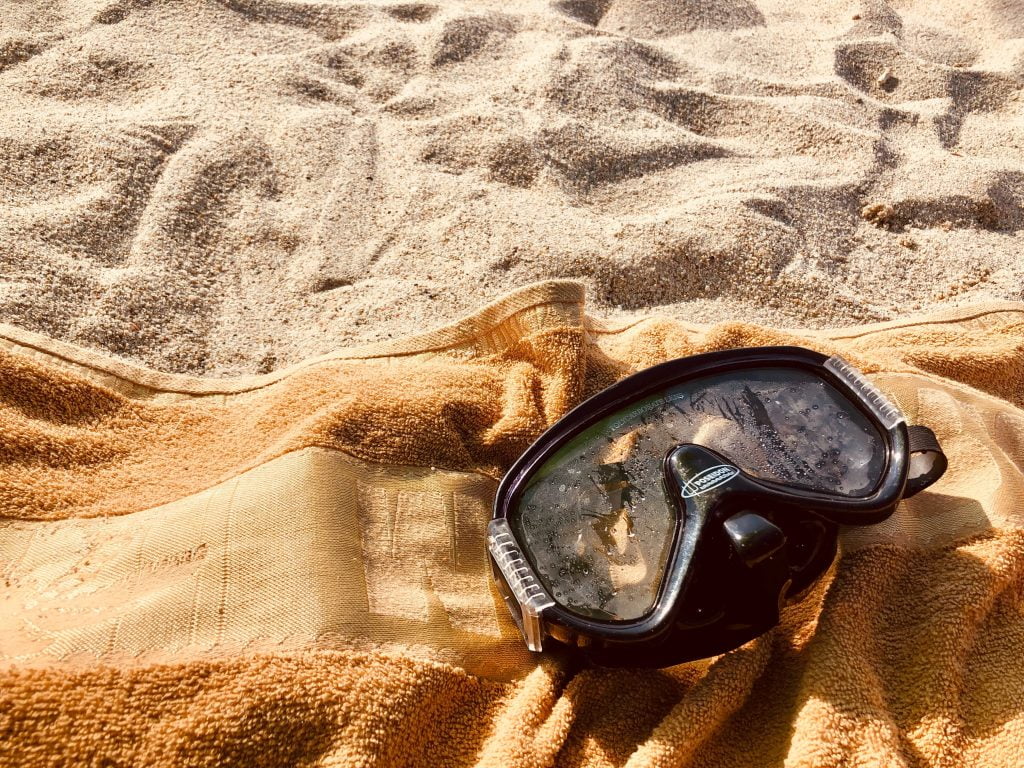 Organized boat tours and charter boats regularly visit the bay during the peak tourist season to explore the azure waters and underwater world in the bay there. The numerous rocky niches and underwater caves are popular hiding places for moray eels and octopuses. The local fauna also includes sea anemones, sea urchins, scorpion fish and corals.
About the Turtle Island Kelyfos
Pine and olive trees grow on the island, the coast is rocky, with some very steep passages. In the past, shepherds used the island for their goats and sheep. Descendants of goats left behind live there, as well as numerous seagulls, which breed there regularly. The turtle island itself is only about 0.8 m² in size (109 soccer fields) and probably already served the Romans as a military observation post.
A corresponding installation is assumed to be on the northeastern corner of Kelyfos. However, courageous visitors should not do without good footwear when exploring, not only because of the rocks, but also because of the snakes. Whether landing on the island is really a good idea therefore seems questionable.