Nea Fokea is a small and charming fishing village with about 1500 inhabitants on the western coast of the peninsula. It is located on the first finger of Chalkidiki, Kassandra and is the neighboring village of Kallithea. Nea Fokea is surrounded by a picturesque nature and little developed for tourism. You will find here and in the surrounding area graceful bays, fine sandy beaches and cliffs. The turquoise seawater of the bay gives the alluring beach flair. This is a good place to settle down for a relaxing break.
The small fishing village offers traditional taverns with fresh seafood, plus nice little bars and cafés that invite you to stop by. During our last visits, the place was not too crowded, you saw clearly more Greeks than tourists. A welcome change from other vibrant small towns on Chalkidiki.
Like all places that begin with Nea or Neos in their name, this is still a fairly new settlement without a long history. The village is mainly inhabited by Greeks and has a small beach with mooring facilities for small boats and also a gas station for boats. A small beach promenade can also be found in the northern direction. Near the beach, there is also a small parking lot, which can be easily approached and found during a visit or in the course of a circumnavigation of Kassandra during a vacation.
Nea Fokea Beach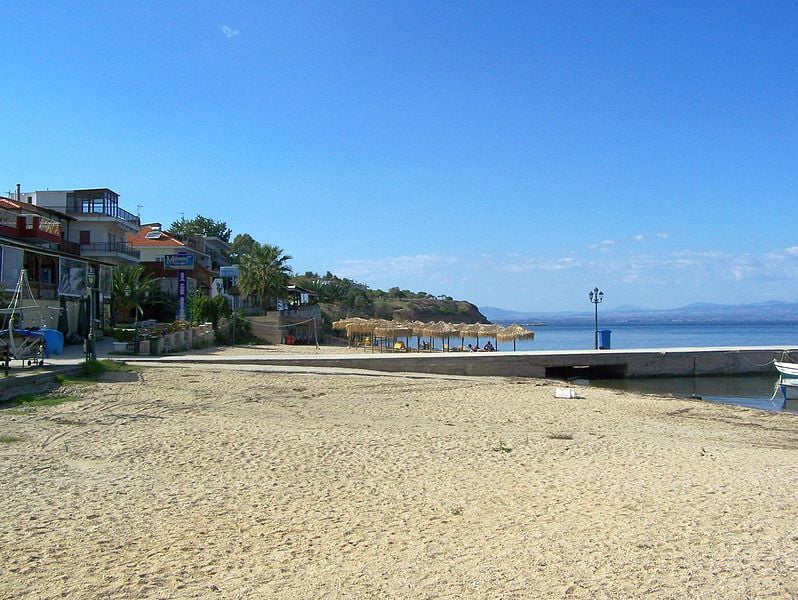 Sights and insider tip on the spot
In the small fishing village stands a fortress built in the 14th century. To this day, the Byzantine tower stands here for the security of the monastery of Apostle Paul at that time. The tower and associated fortifications are located on a small elevation, right by the harbor. The exposed position of the fortified tower offers a beautiful view of the western sea and is one of the local attractions.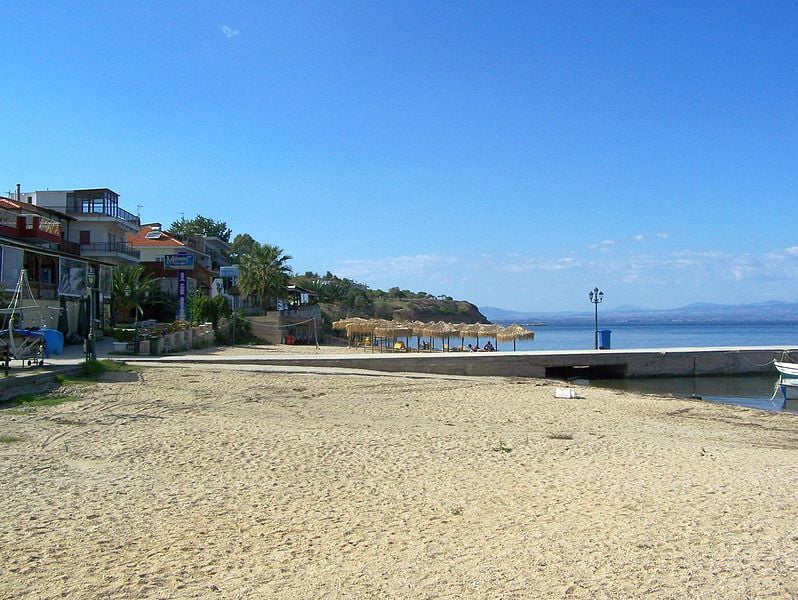 Photo-Credits: Attribution: Hombre at wikivoyage, Fotograf: MGA73bot2